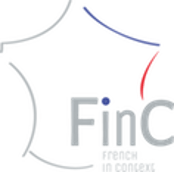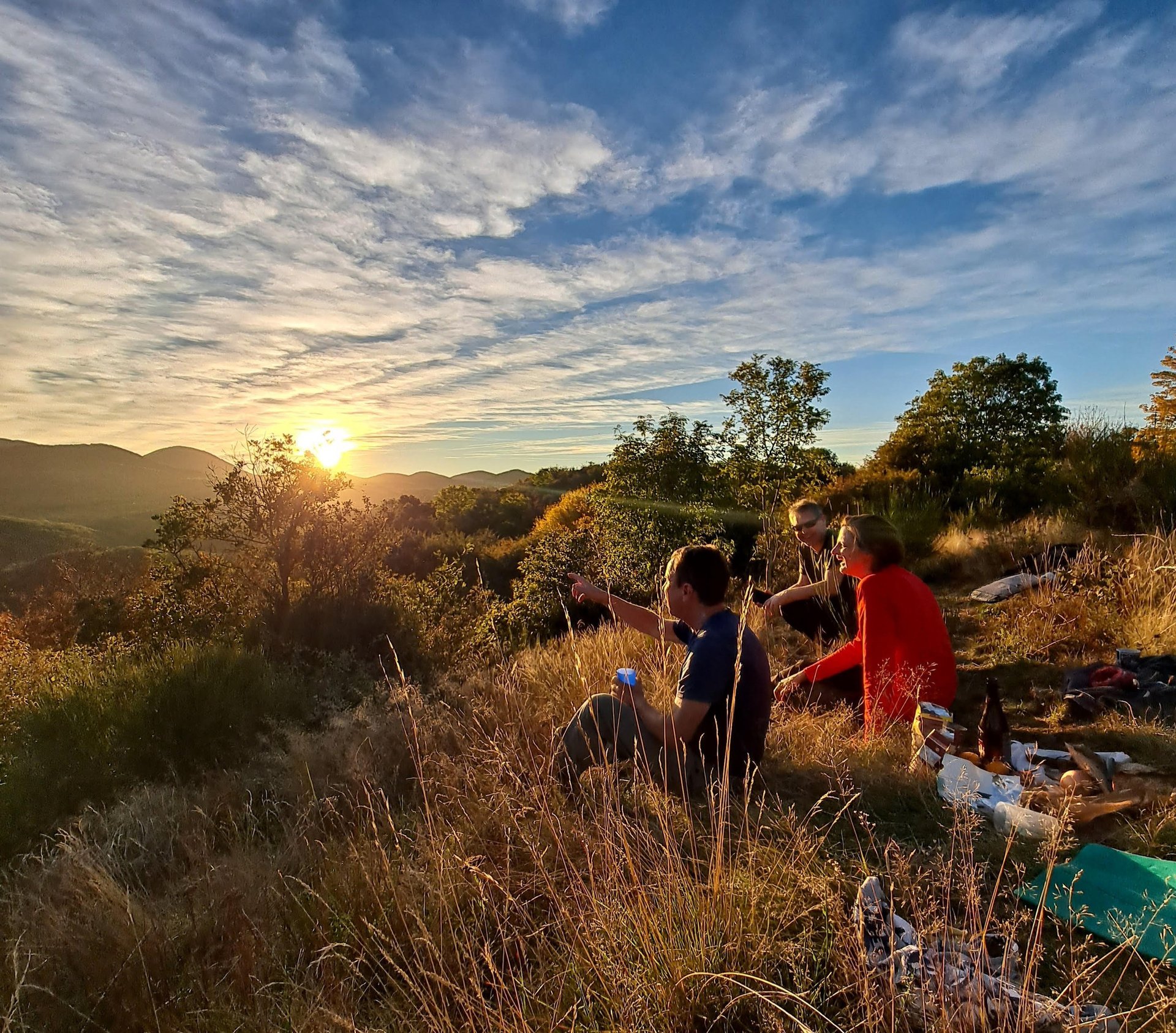 French immersion homestay at teacher's in Volvic, Auvergne
If your brain associates pleasant moments with your learning, neural connections will be made more easily and your memory will function over the long term...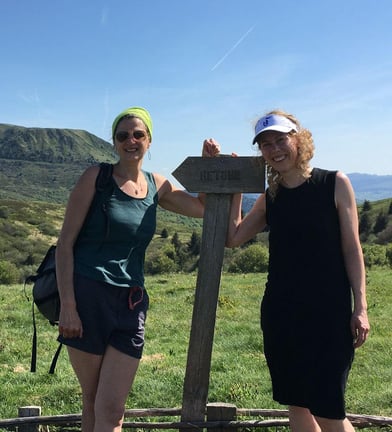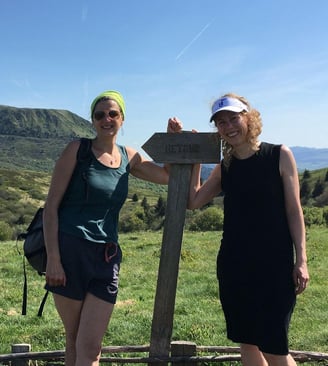 Le dernier mois j'ai passé une semaine de cours immersif français un-à-un avec Soline Sterbecq de « French in Context » dans la belle région de l'Auvergne.
C'était une expérience inoubliable ; un défi bien sûr, mais si productif, récompensant, et agréable aussi, pas pour moi seulement, mais pour m'épouse Wendy aussi. Soline, ma professeure, était une femme très sympa, patiente, professionnelle et gentille.
J'ai beaucoup profité de l'expérience. Après mon temps avec Soline je suis plein de motivation, et d'enthousiasme. Je sens que j'ai fait de grands progrès pendant le dernier mois. Maintenant je juste veux le faire encore. Au fait, nous allons revenu encore l'année prochaine. Si vous été sérieux à propos d'apprendre Français je ne peux pas recommande Soline assez.
David (UK)
I was so lucky to have spent a week with Soline and her family! Before I even arrived, Soline went out of her way to tailor my immersion experience to my needs and interests. She and I spent our mornings conversing in French and honing my grammar skills. In the afternoon, we'd hike around one or the many gorgeous volcanoes close by. Soline and her family made me feel extremely welcome and comfortable. Their cooking was delicious. The gite was well designed, with a lovely porch from which I'd listen to the birds as I ate pastries from a bakery just a few steps away. My French skills improved enormously over the week. I would happily return!
Eleanor (Canada)
My sons thoroughly enjoyed their stay in Volvic with Soline. They both had a lot of fun learning with Soline in the mornings and then doing fun excursions in the afternoon. I can see that their French improved a lot in just one week! My sons enjoyed their stay with Soline so much that they said they want to do it every summer!
Soline was an excellent teacher and hostess. I highly recommend this program to others looking to improve their French.
Amelia (US)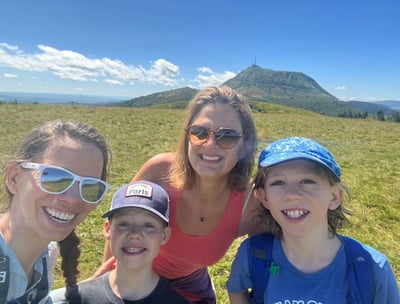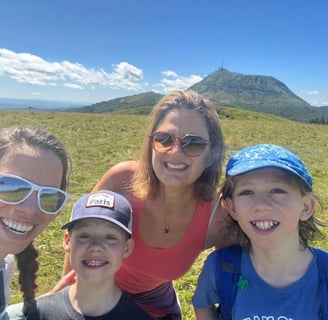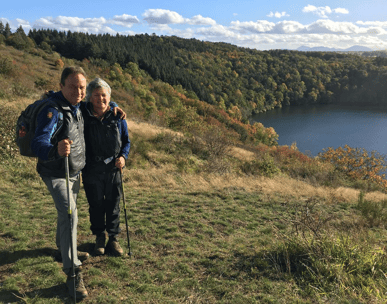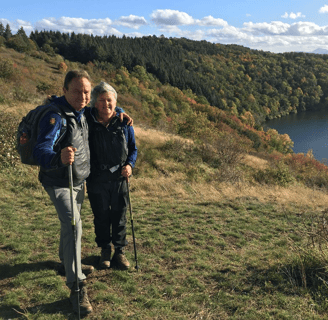 You're right to want to come and live an all in French experience...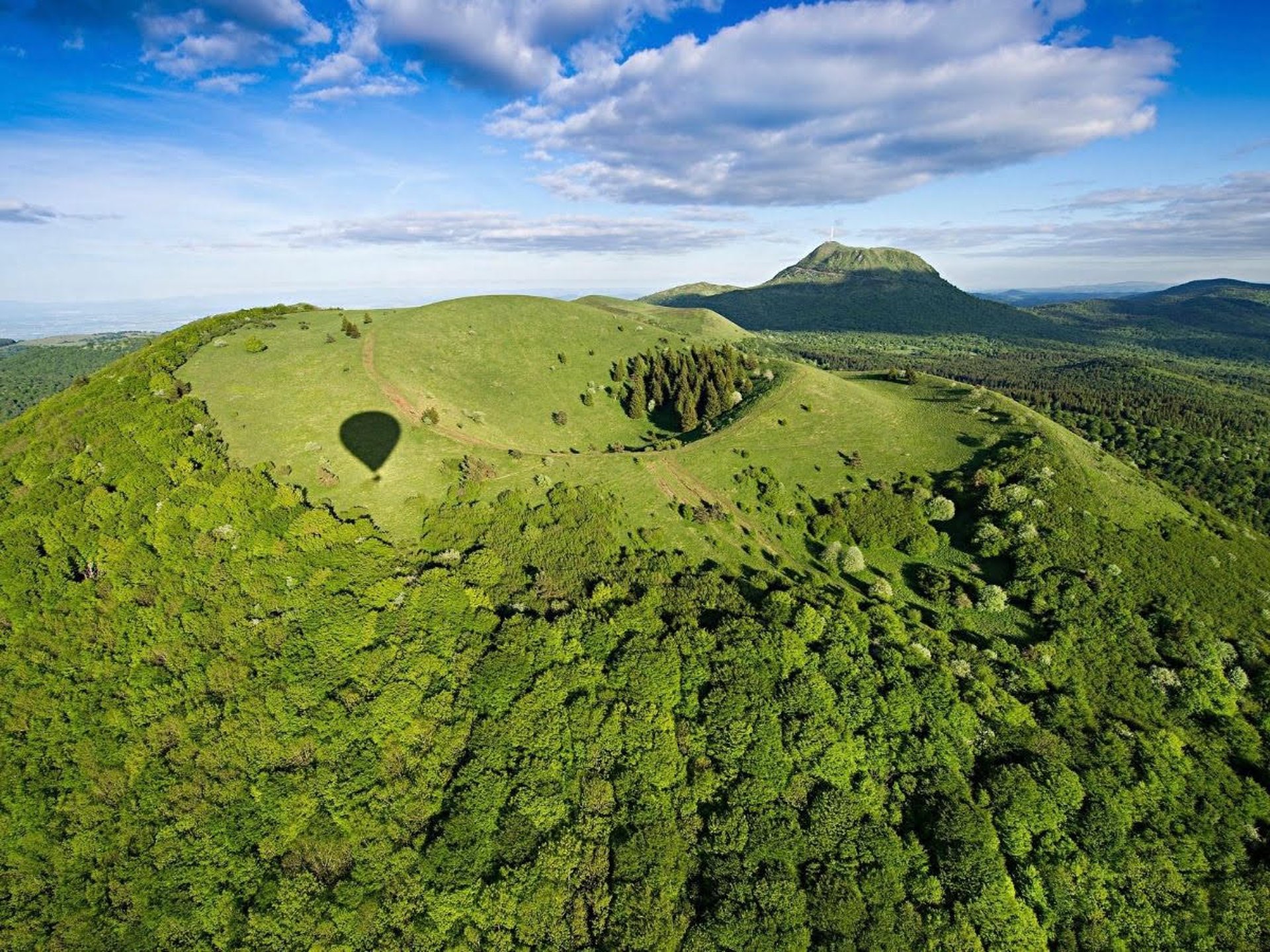 Immersion gives you the opportunity to speak only the target language from morning to night, it confronts you with it, and you will put it into practice in a multitude of different contexts, which will allow you to appropriate it and to inscribe it in a durable way in your memory. Make your learning a unique experience, come and "Live your French" in the heart of France, in Volvic!
I like saying that before being a trainer of French as a foreign language, I am first and foremost a ("gourmande") learner of foreign languages and cultures.
My journey began at the university, in an English language and civilization course. In this context, I seized the opportunity to work as a French assistant in England. That was more than twenty years ago... since then I have never really left teaching French as a foreign language! A few years later, it was in Denmark, at the Lycée Français Prins Henrik in Copenhagen, that I accompanied children and young people in their learning of French. Then my path continued in Flemish Belgium where I was trained by the Berlitz International School with whom I worked with companies, private individuals and some schools. I then decided to become an independent trainer. I obtained my Certificate in teaching French as a foreign language at the CAVILAM Alliance Française in Vichy.
Since then, I have been working mainly with newcomers and I occasionally train teachers.
By living and learning foreign languages in their respective countries, I quickly realized how crucial it was to be confronted with the language in its context in order to acquire it in a lasting way.